Poddr, iTunes podcast listener on Linux desktop

OK, not just on Linux desktop
Date: 2022-01-16
Recently I installed the AppImages Pool, and found a nice podcast listener software through that, called Poddr. It's open source, and you can browse, search and listen a large podcast database, for free. The data comes from Apple's iTunes service, which is probably the largest podcast directory.
How to install Poddr on Linux?
Personally I like AppImages, because they are just one file and it's easy to run and try different software without messing up my system.
You can find the AppImage on the official site, but you can use deb or snap installer too.
When you downloaded the AppImage, just make it executable either in your favorite file manager (usually right click and properties) or in terminal, with this command:

$ chmod +x Poddr.AppImage

Then you just run it, and it will ask if you want to integrate it with your system (which makes you a desktop/menu entry) or just want to run it one time only.
Poddr, what are the features?
You can change region, but there is not much outside of the USA or UK. Like Vietnam and Uzbekistan? What did the programmers smoke? Outside of that, you can filter by category: music, arts, comedy, etc. And view them in lists or grid.
The main page contains the top 50 most listened podcast of today for a specific category or all.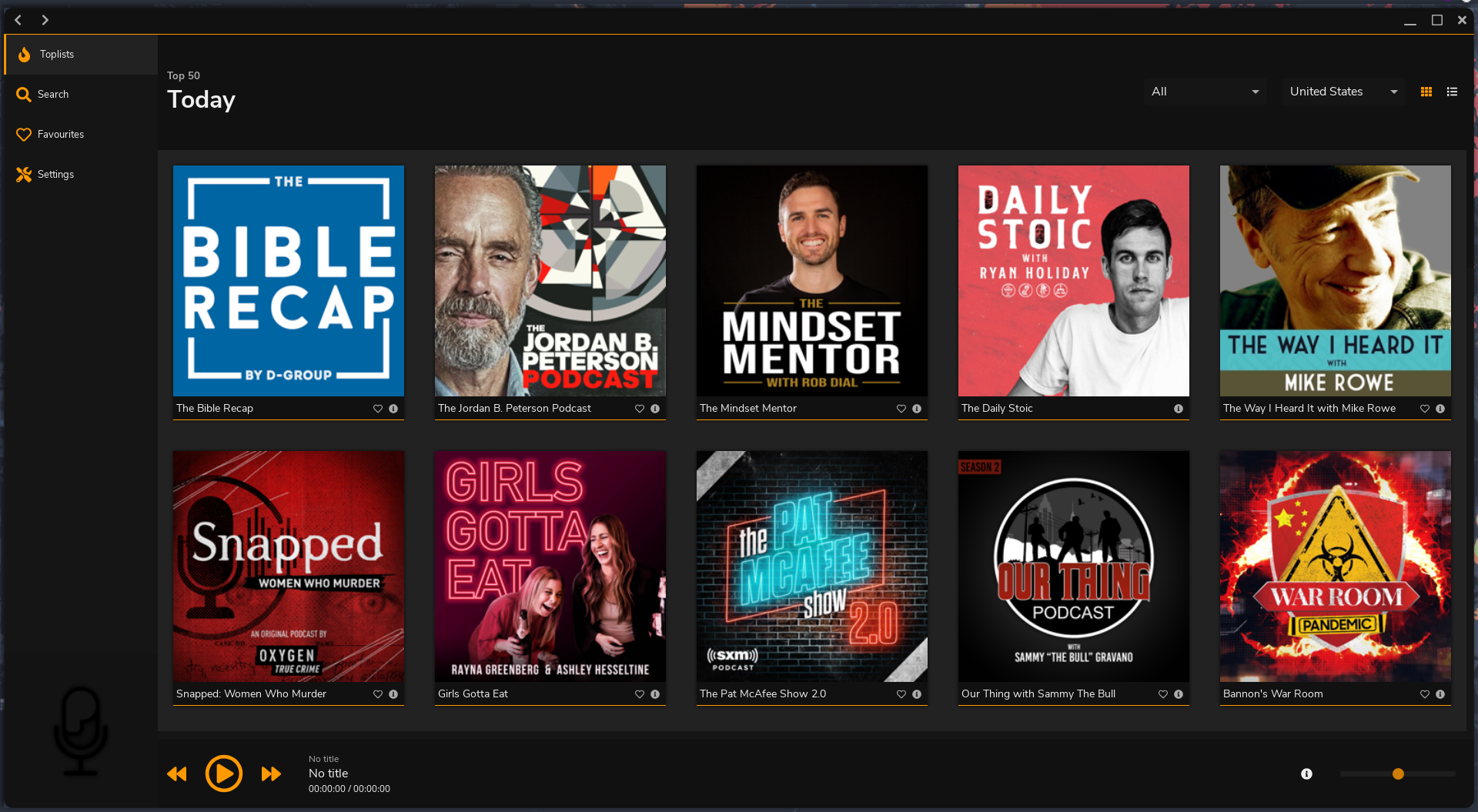 From the main page you can click on the individual podcast, install favorite it by clicking on the heart icon, or get a short summary by clicking on the "i" icon.
And here is how the individual podcast page looks: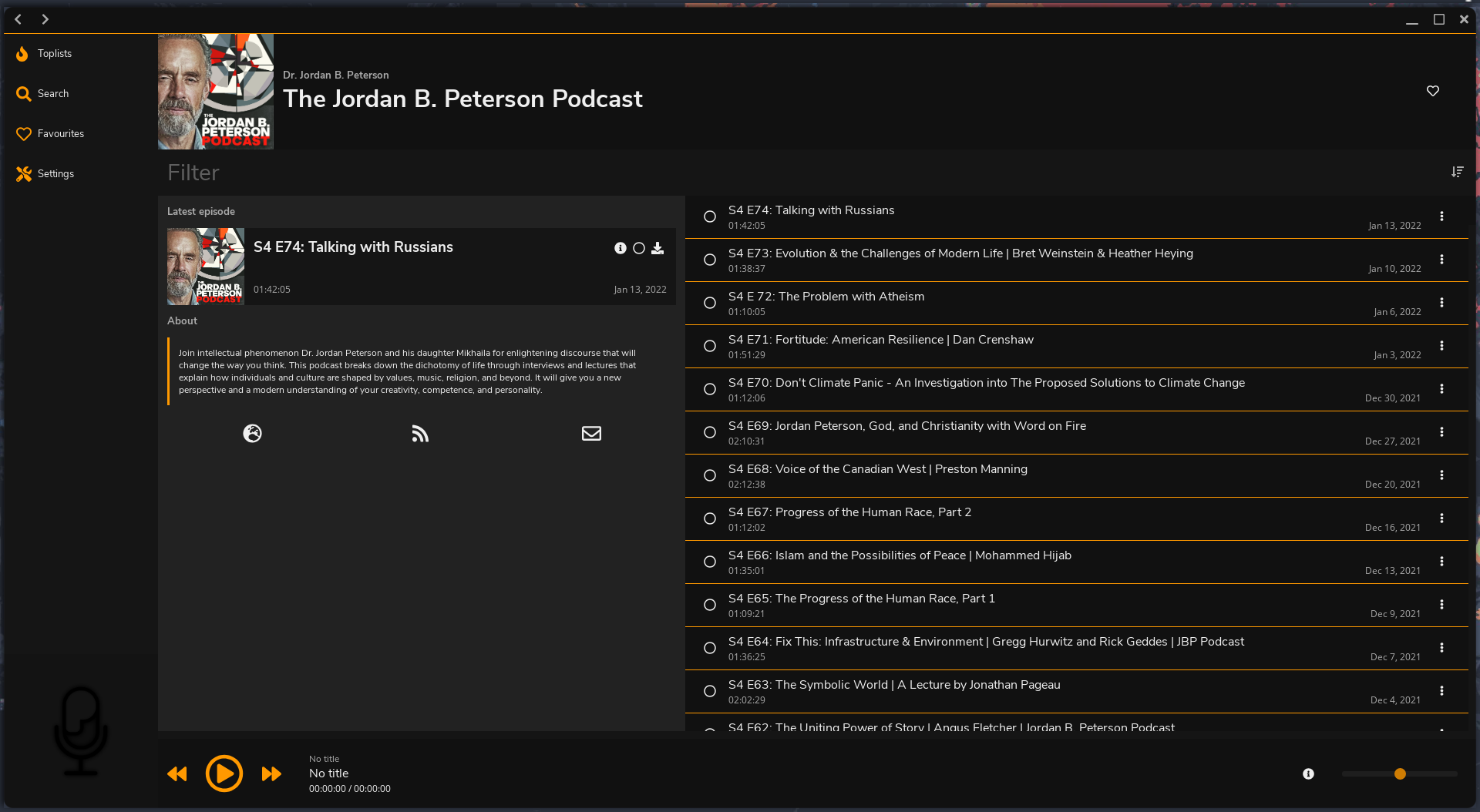 Beside listening to the episodes, you can visit the website or get the contact email for that podcast. Extra is that it shows the RSS feed too! Although I don't know why people would use this software if RSS feed is available.
The UI has simple shortcuts, reaching the tabs with Control + 1-4, or volume up and down with Control + up/down arrow. Rewinding with Control + left/right arrow. Seems logical. Couldn't hide sidebar with Control + e, for some reason.
You can download individual episodes, but I couldn't find any options to automatically download episodes.
I didn't like that the timeline doesn't have enough contrast when you are using the dark theme. There are like 6 different colorschemes to try out, not just dark or light, so you will probably find something that you like.
What I also like that on the Settings page, under "Debug" you can see where is the config, log file and where are your downloaded episodes.
Verdict?
This is a simple podcast listening software, and can be useful if you want to search and use iTunes on Linux. Worth trying it out, if you want something for that purpose.
—
This is post #4 of the #100DaysToOffload challenge, where we write 100 posts in a year. If you are interested in this event, check out the official website: 100DaysToOffload.com. Happy writing everybody! :)